Permanent Makeup Services
---
Permanent Powder Brows
Eyebrows are the most defining feature of the face. They frame your face and emphasize your eyes. With the help of permanent makeup, you won't have to worry about smudging brows or reapplying throughout the day.
Powder brows (also known as ombre brows, permanent eyebrows, eyebrows tattoo) are a technique in which a digital machine with one nano needle is used to apply a pigment into upper layer of the skin to create "powdered" look. 
This technique works for most types of the skin and works great to cover up old faded eyebrows tattoo.
Eyebrows shape and color density are created based on a client preference. Powder brows can be light & natural, or dramatic & makeup looking. It is your choice!
Permanent Powder Brows are perfect for the following reasons: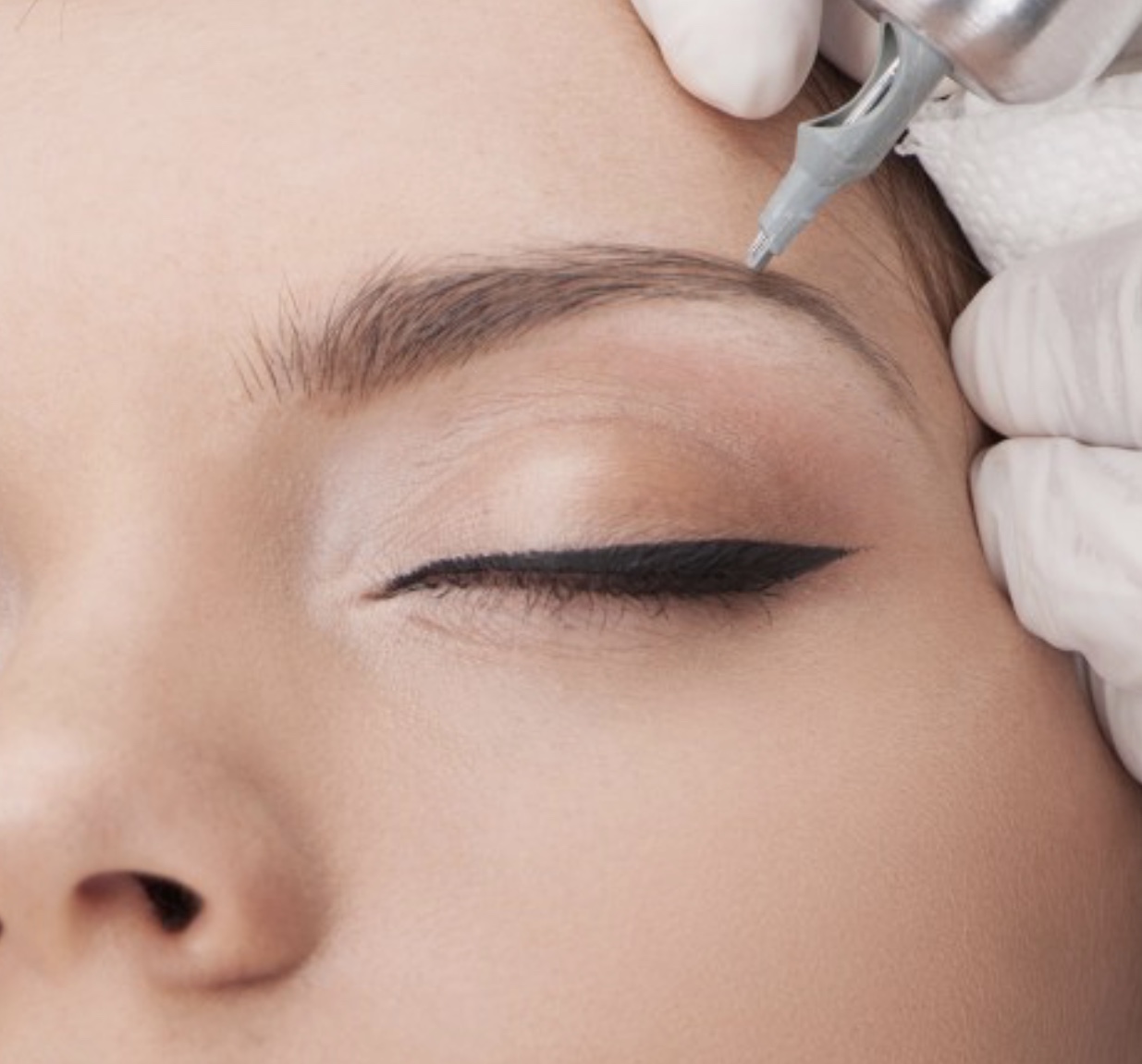 * Hair loss, lack of definition and thin brows;
* Chemotherapy or Alopecia;
* Correction asymmetry;
* Thickening thin brows and lengthening existing brows;
* Active lifestyle and so on.
Powder Brows are "makeup" look, good for all skin types, less scarring, less touch-ups, good for coverups.
The Procedure:
Your treatment will start with a discussion of the shape and color of your preference. The desired shape will be measured and applied by a conventional makeup pen. After you have approved the brow design, a color is selected to match your natural skin tone and hair color, the procedure of permanent shading or microblading will take place. The result is graceful, clean, natural looking eyebrows!
---
Permanent Eyeliner
Permanent Eyelash Enhancement Tattoo, Classic Winged Eyeliner Tattoo, Soft Shaded Winged Eyeliner or Smokey Eyeliner Tattoo. Any of these designs will add an illusion of thicker, darker and more fuller lashes, enhance and define the beauty of your eyes and create the eye shape you always dream of.
Permanent Eyeliner Tattoo is great for those who: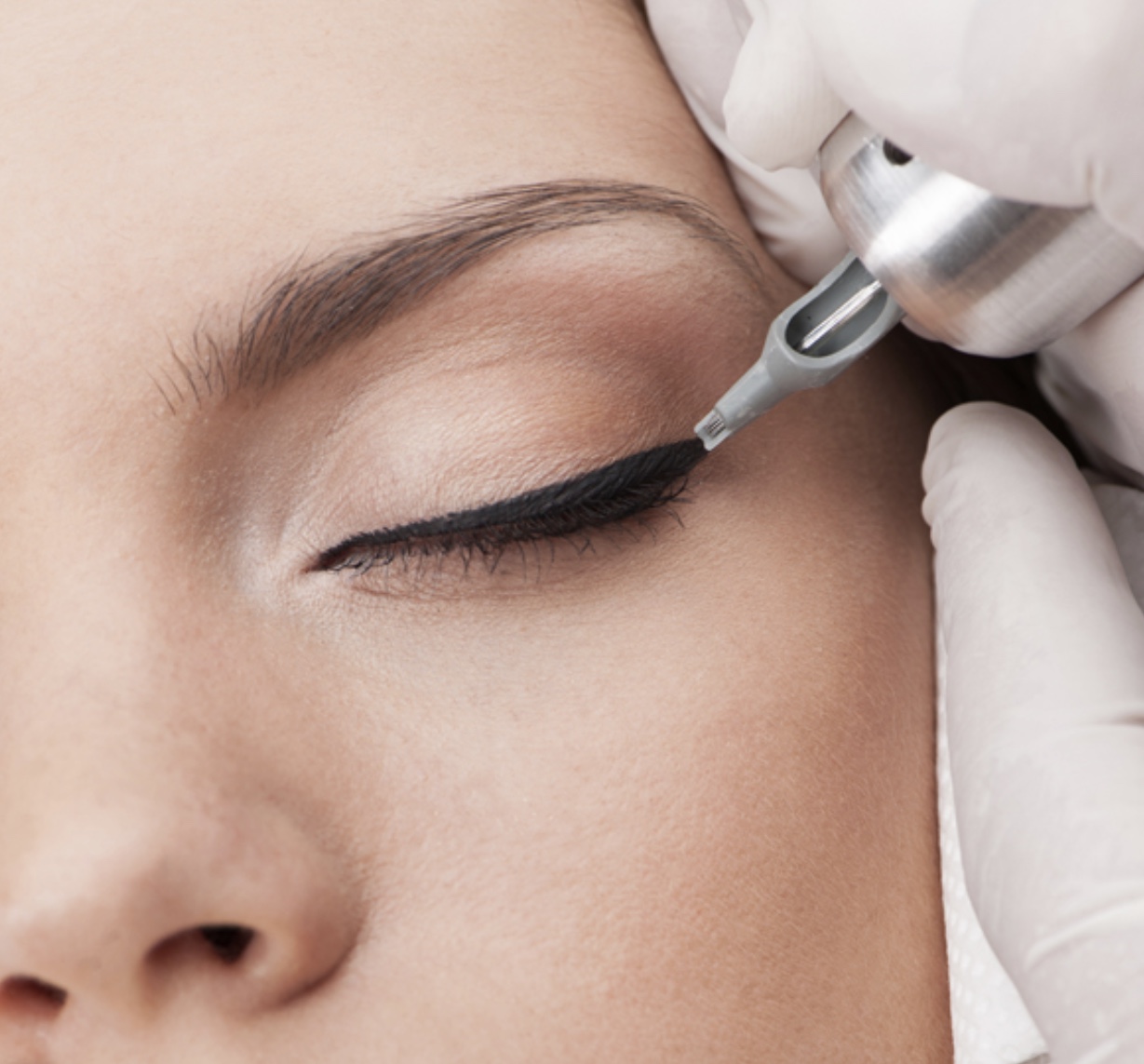 * Has thin or non existent lashes;
* Has difficulty applying eyeliner;
* Is allergic to regular eye makeup;
* Wants to look years younger and so on.
The procedure:
The procedure will begin with a consultation which takes a few minutes to discuss the width and length of your preference. The topical anesthetic will be applied to reducing any if at all discomfort. The result is a fresh and youthful look all day long!
Photo gallery of permanent eyeliner
---
Permanent Lip Blush
Permanent Lip Blush Tattoo (also known as Lip Tint, Aquarelle Lips, Permanent Lip Color Tattoo) gives you confident that your color will never wears off. Lip Blush enhances the natural shape of your lips, giving them a color boost and fixing some lips asymmetry.
The color density may appear stronger at first than you anticipated, but this will fade after three to five days.
The final result is a subtle matt lipstick look.
You won't worry about your color smudging or bleeding and reapplying the color throughout the day.
Permanent Lip Tattoo can dramatically improve: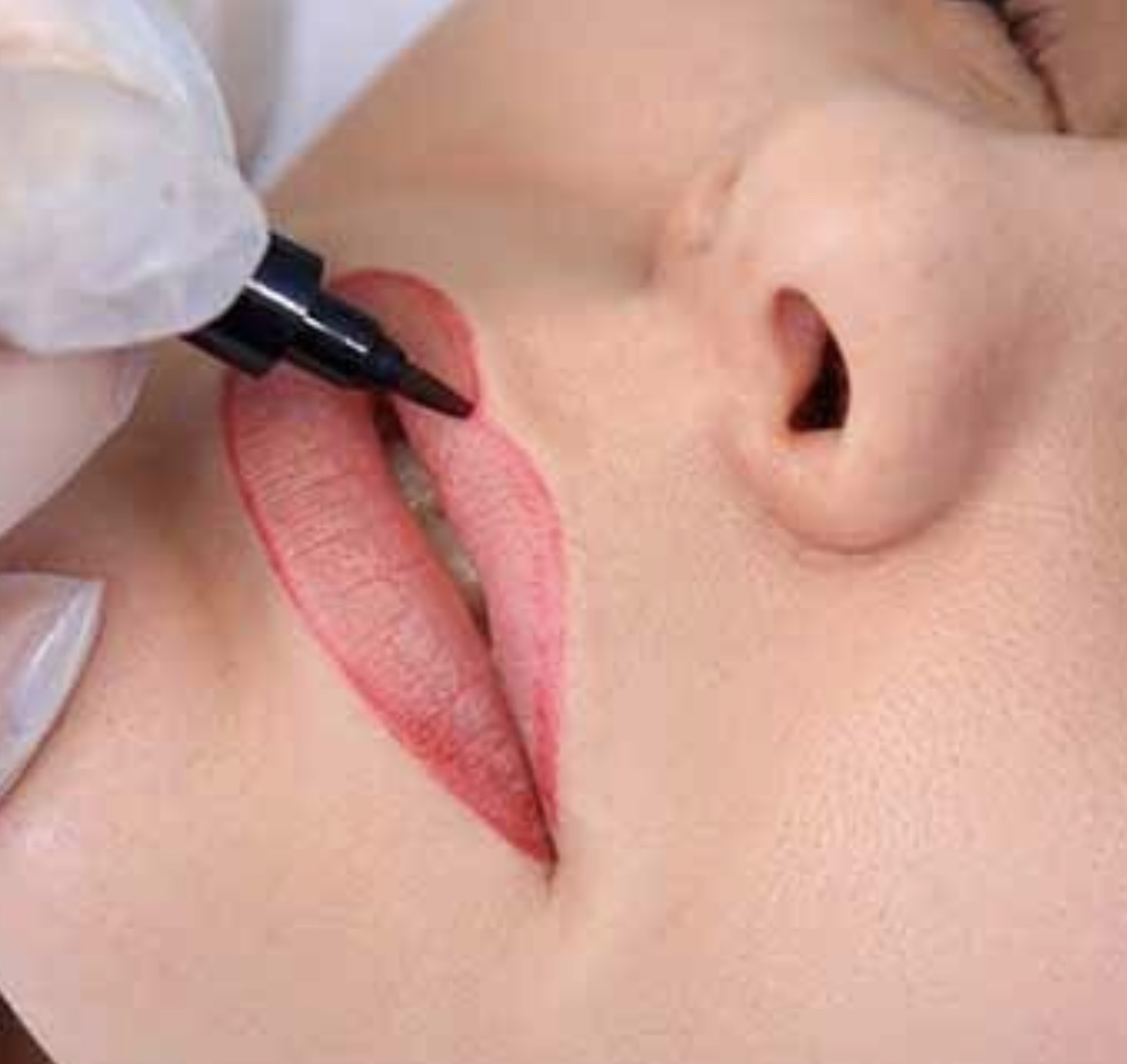 * Lip definition;
* Loss of color from the aging process;
* Thin lips;
* Pale lip color.
The procedure:
The procedure will begin with a consultation about the shape and color of your choice. The actual procedure will take place only if the shape and color are approved by both the client and the artist. The result is a fresh and youthful look all day long!
Photo gallery of permanent lip blush
---
Microblading
Microblading is a permanent cosmetic tattooing procedure that fills in sparse brows. The technique uses a disposable hand-held tool with blade to apply a pigment that simulates additional hairs.
Microblading is very natural looking but not for all skin types, more touch-ups, not good for coverups.
Microblading works great for dry skin and individuals who has some brows hair to make them look fuller.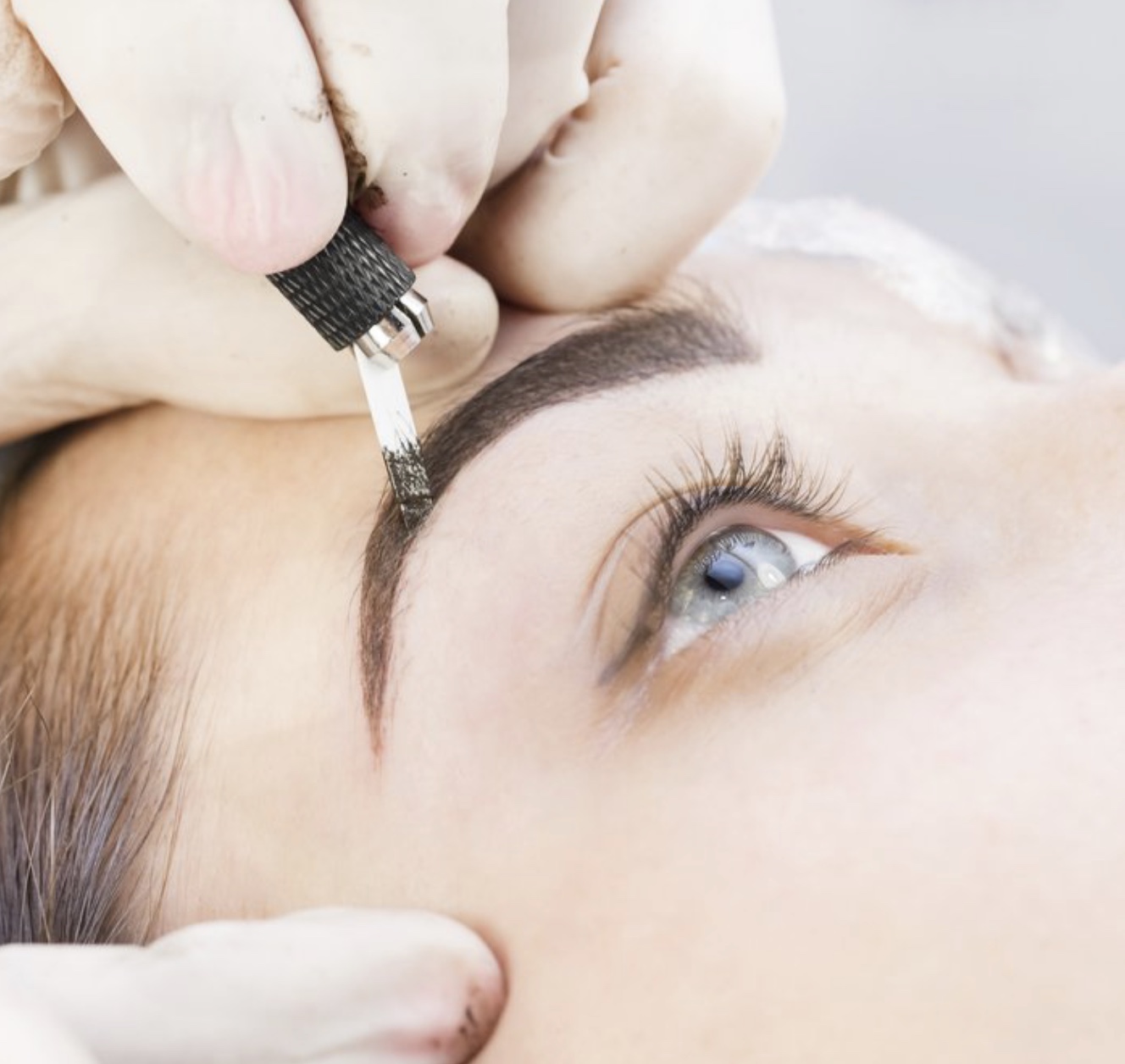 ---
Brow Lamination
What is Brow Lamination?
Brow Lamination (also know as Brow Lift) is a semipermanent, noninvasive procedure that temporarily adjusts the direction of the natural brow pattern for a fuller and fluffier stylistic appearance.
How does Brow Lamination work?
Brow Lamination is done in several steps which include: styling the hair in the desired direction, laminating them with gentle solutions, and treating the hair with a hydrating formula.
How long does Brow Lamination last?
Brow Lamination results will vary from client to client but most cases last between 4 – 8 weeks. If proper care is taken during the 24 hours post procedure. Premature exposure to water, sweat, and/or steam can prevent the hairs from processing correctly.
How often will you need to come back for Brow Lamination?
The growth cycle of eyebrow hair is typically 90 days. We recommend receiving the treatment every 2 – 3 months to ensure we keep the integrity of the hair.
Who is an Ideal Brow Lamination Candidate?• Anyone looking to improve the overall look of their brow.• Clients with sparse brows.• Clients who are growing out their brows.• Clients not ready to commit to permanent makeup.• Clients with unruly, coarse brows.• Clients with stubborn natural hair growth patterns. Photo gallery of brow lamination